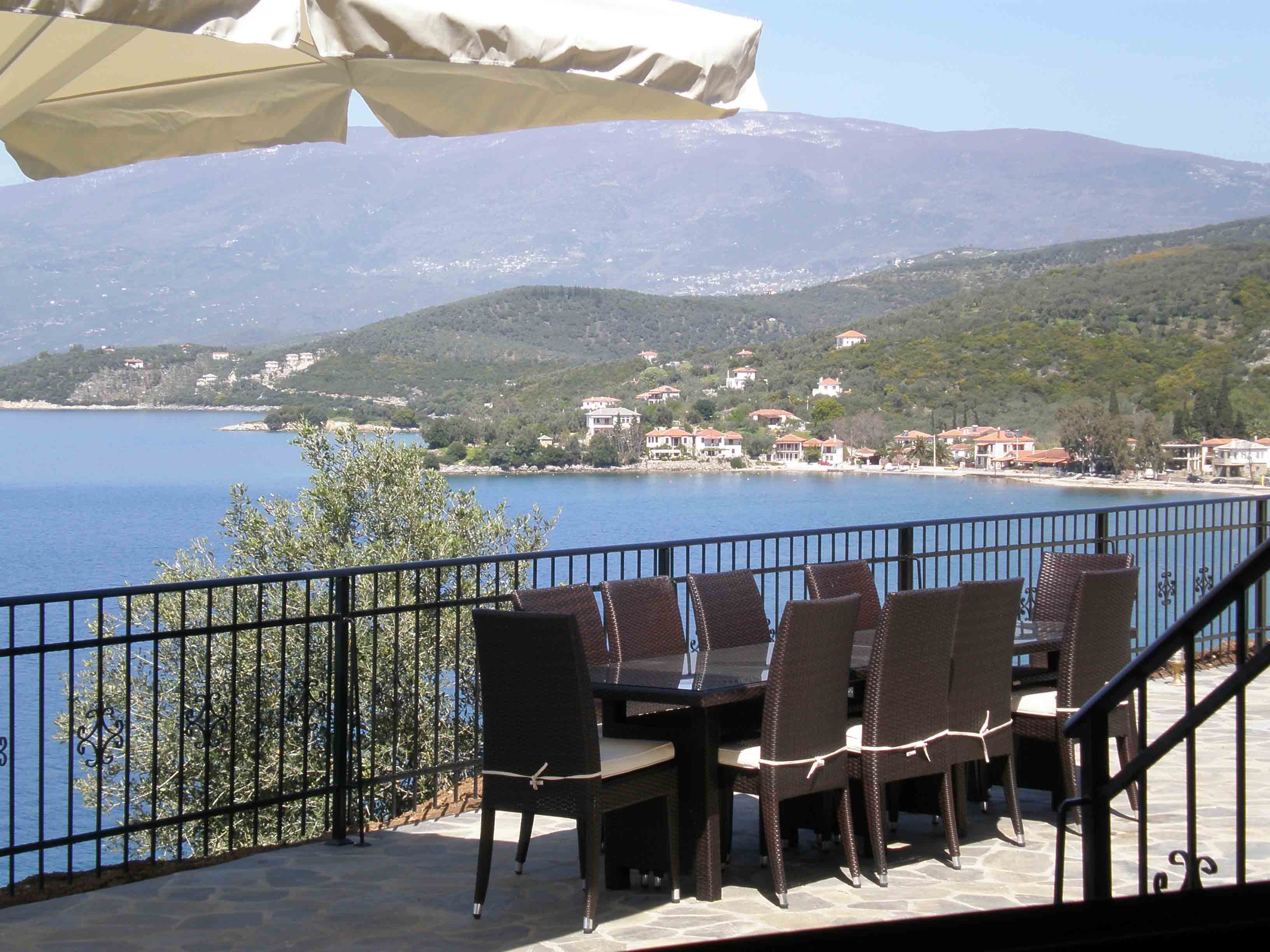 Dolphin's Leap is situated in a commanding position at the head of the bay of Lefokastro in the Pelion peninsula. The view from the house is of the clear and calm waters of the Pagasitic Gulf (western side of Pelion) with panoramic views out across the sea and Pelion mountain beyond. We are a 10 minute walk from the village of Lefokastro where there are 3 tavernas a village shop and a bar. Only the small sandy beach which is a two minute walk away separates the house from the village.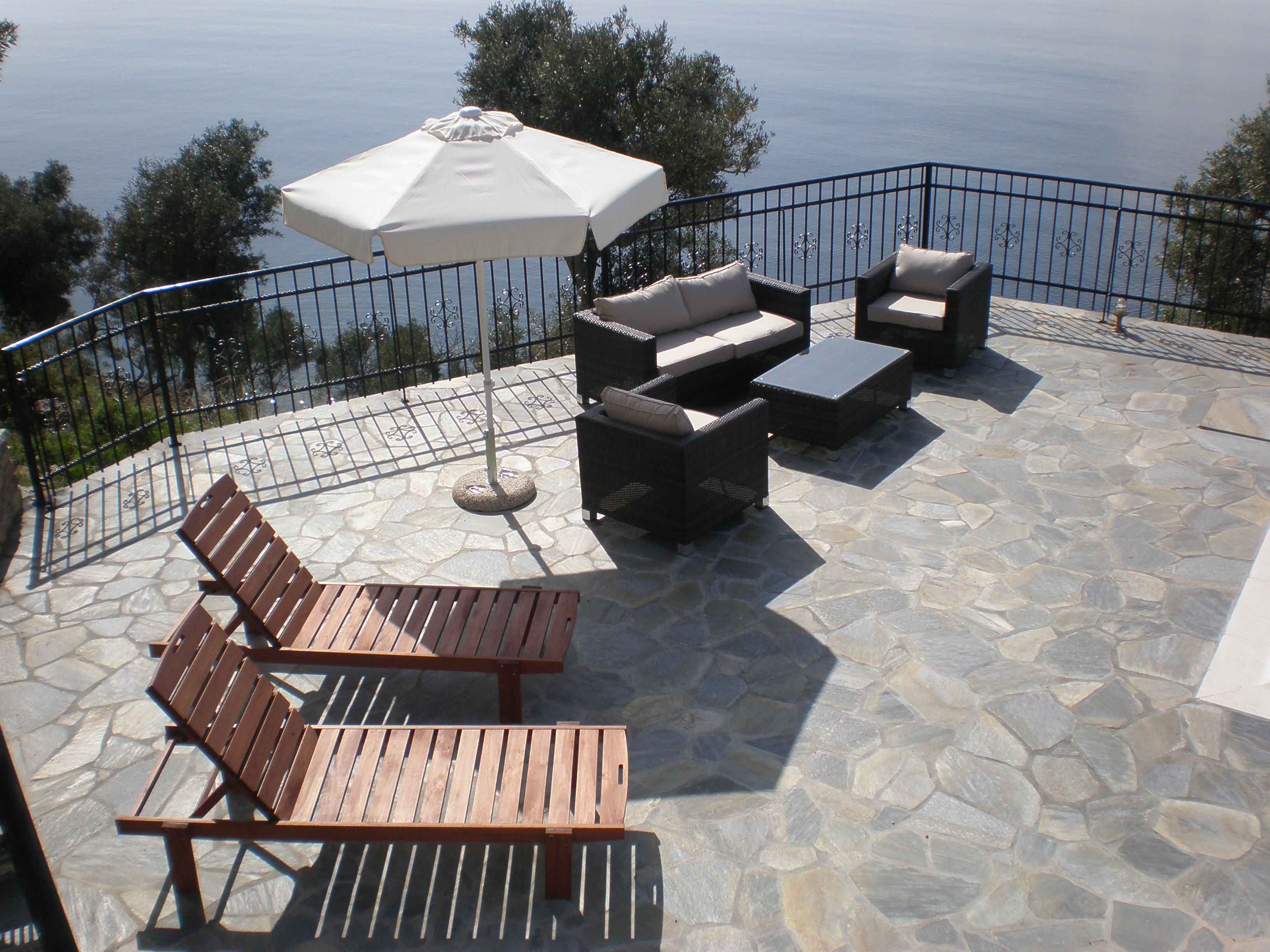 Corner of the main terrace area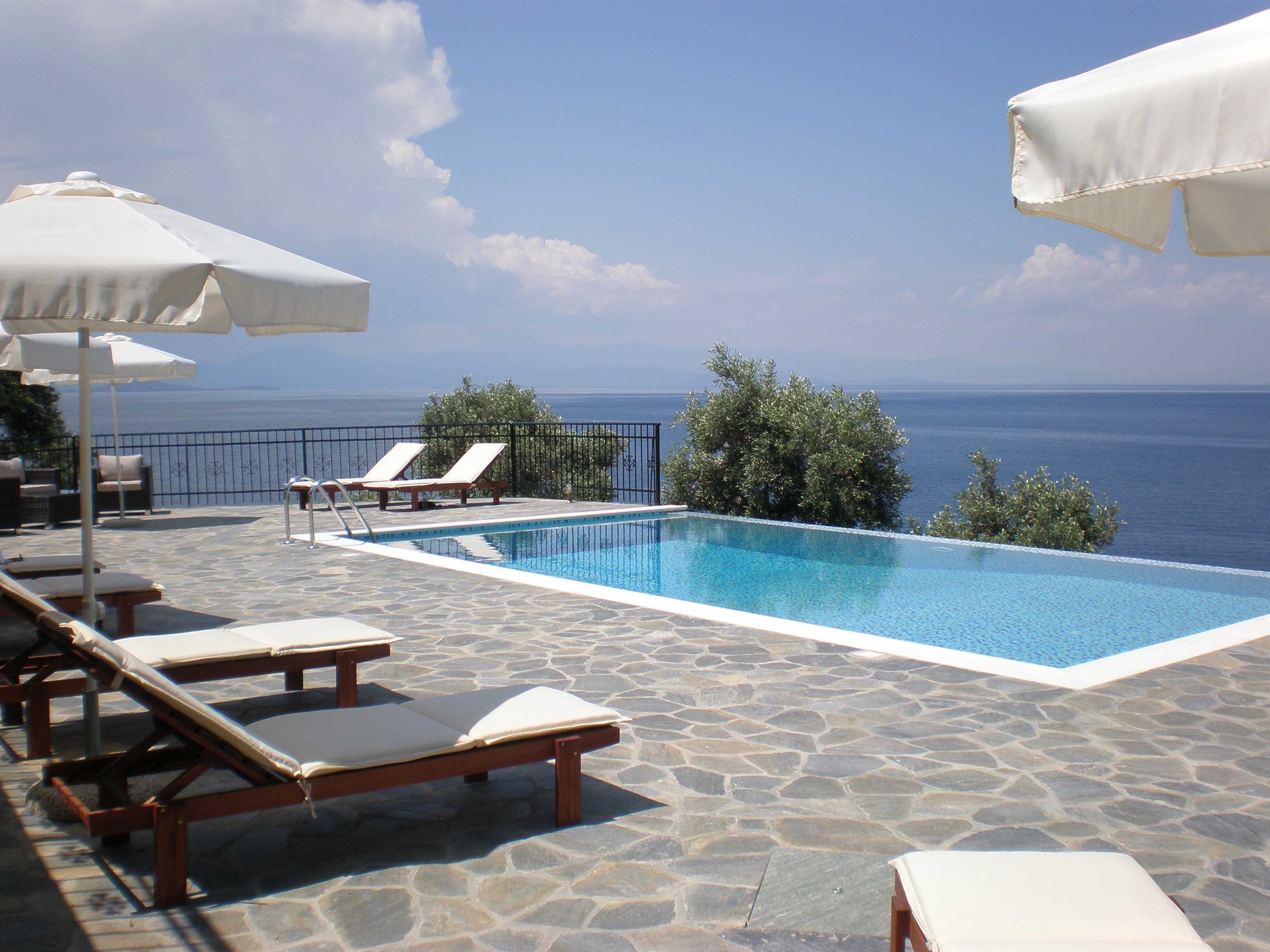 Pool terrace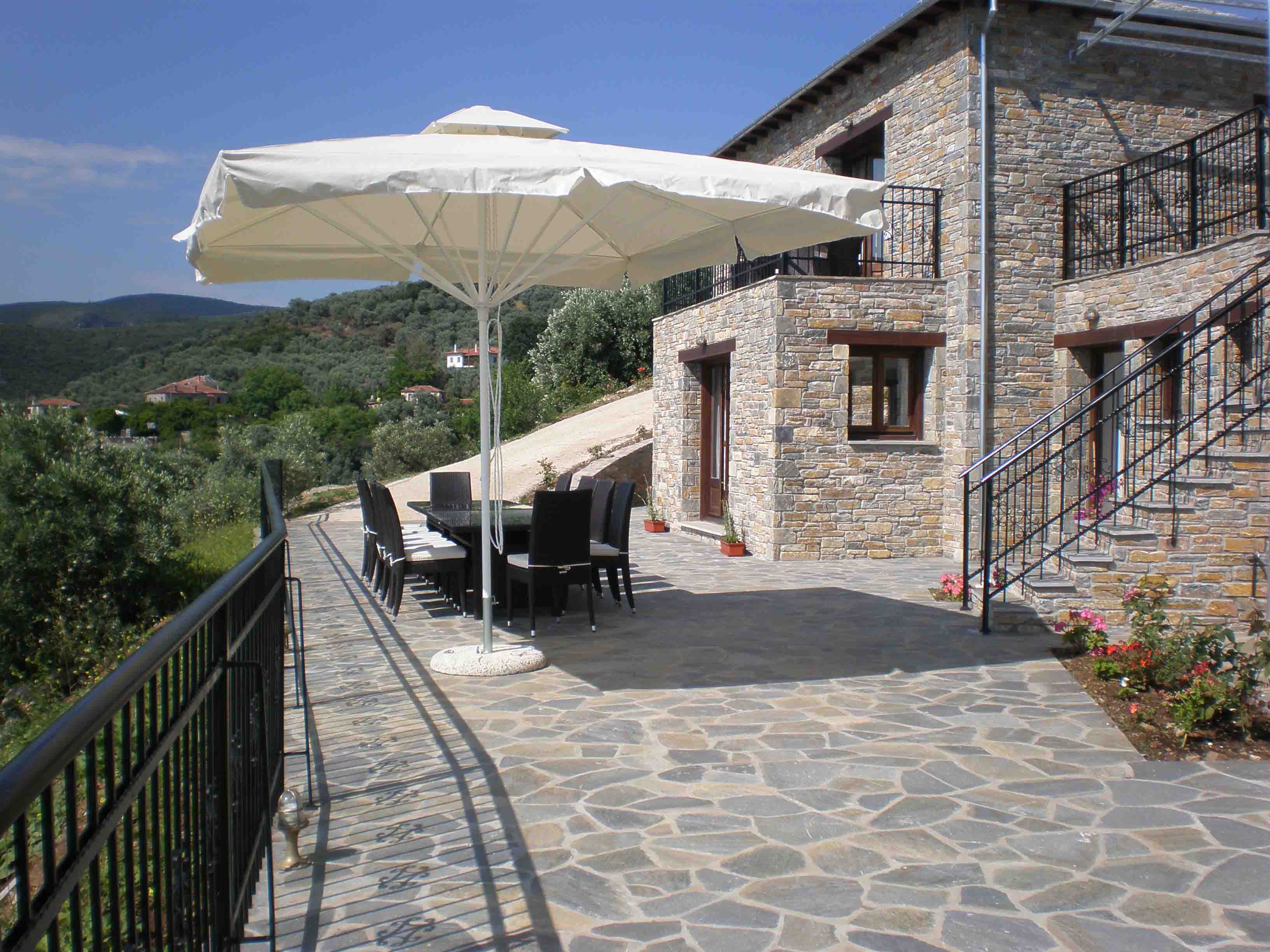 Front terrace and Dining area, set for 10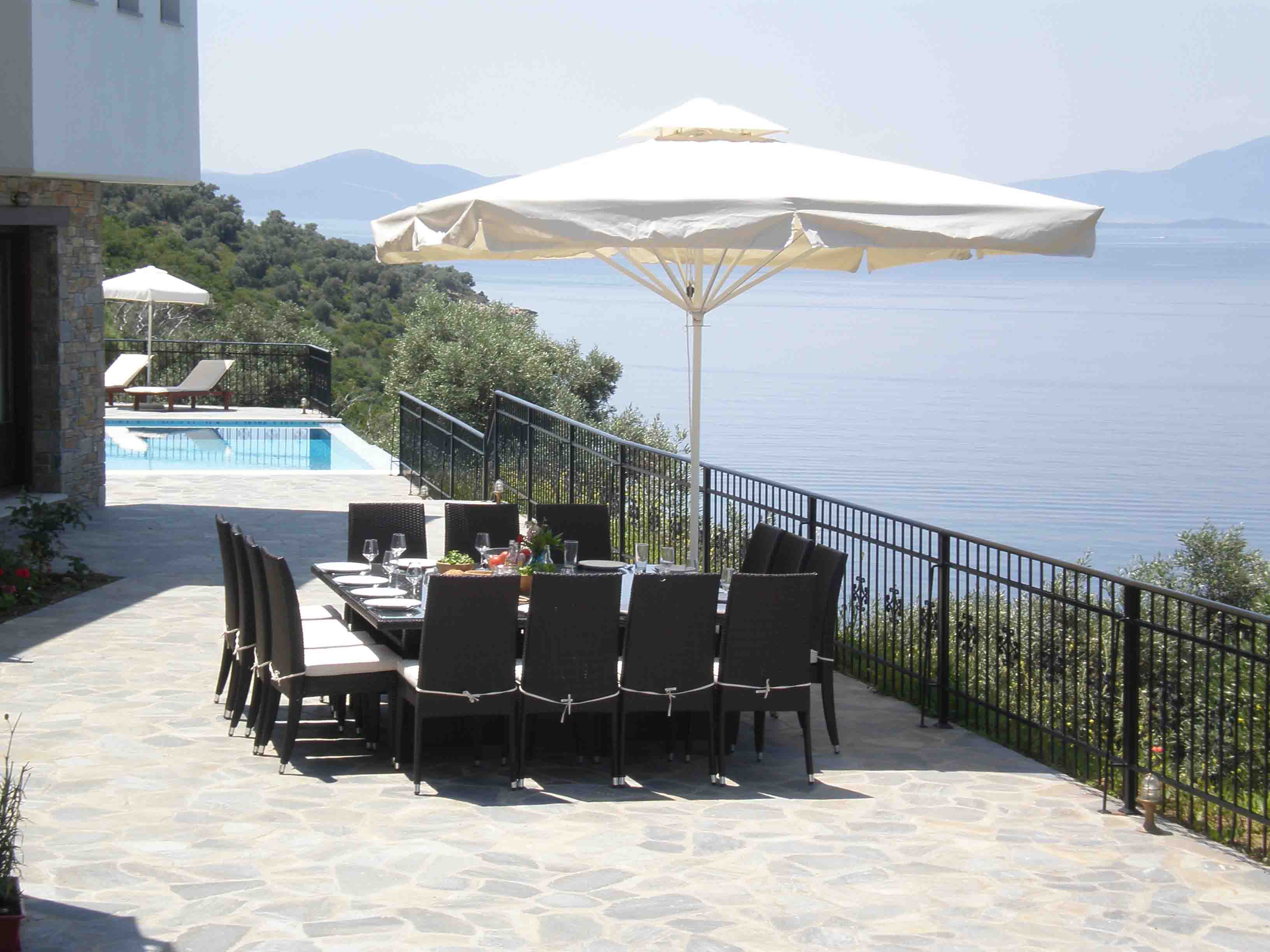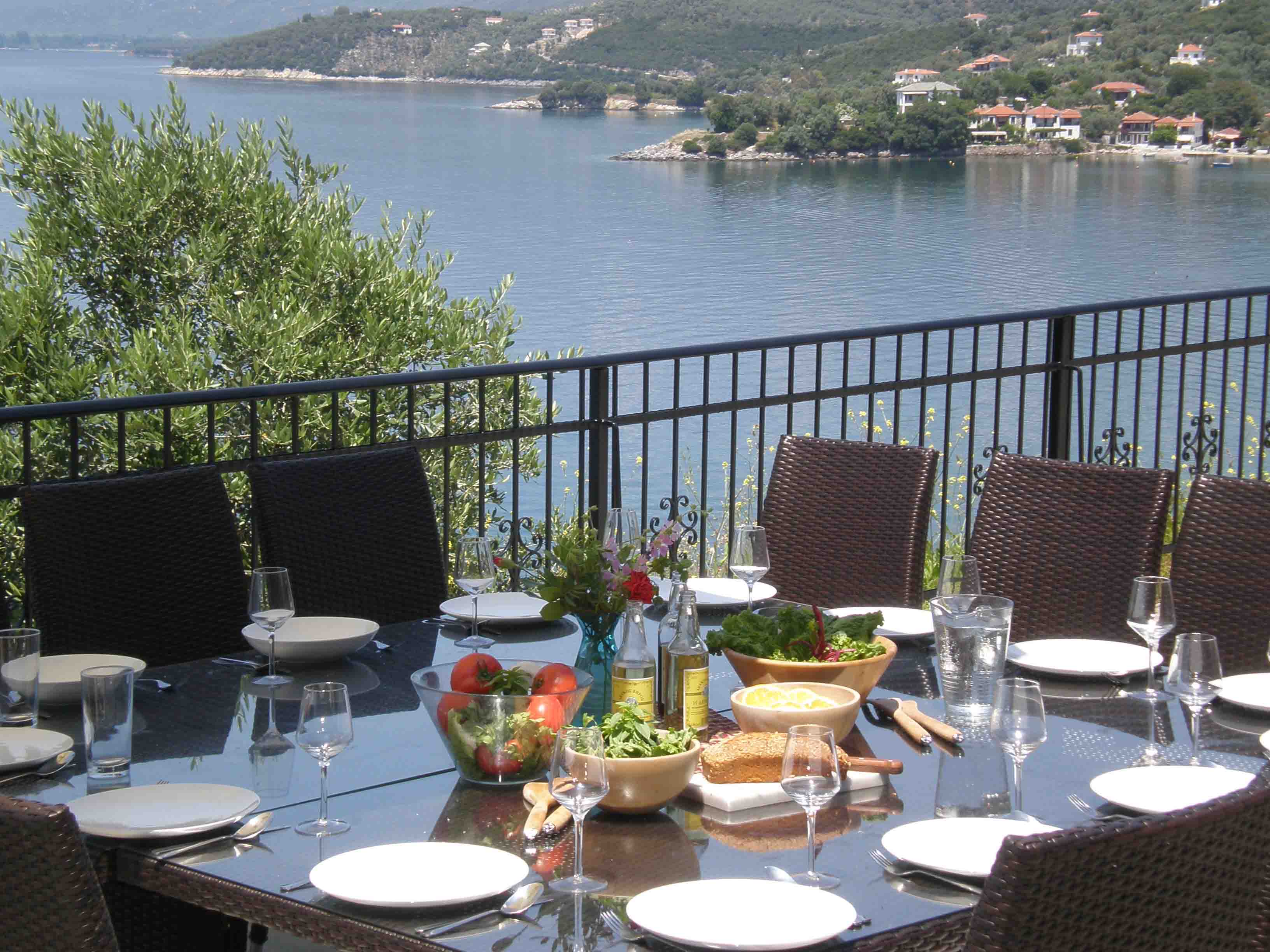 Dining area, set for 14
The house is built of local Pelion stone using local craftsmen from Argalasti. The construction is totally in keeping with the landscape blending naturally into the contours of the hillside. The house is accessible via a 500 metre drive which runs down to the house. We are surrounded by olive trees and the natural flora of the Pelion forests. We have seen dolphins in the bay in the summer on several occasions! This is a well known yachter's paradise. Motor boat hire is recommended.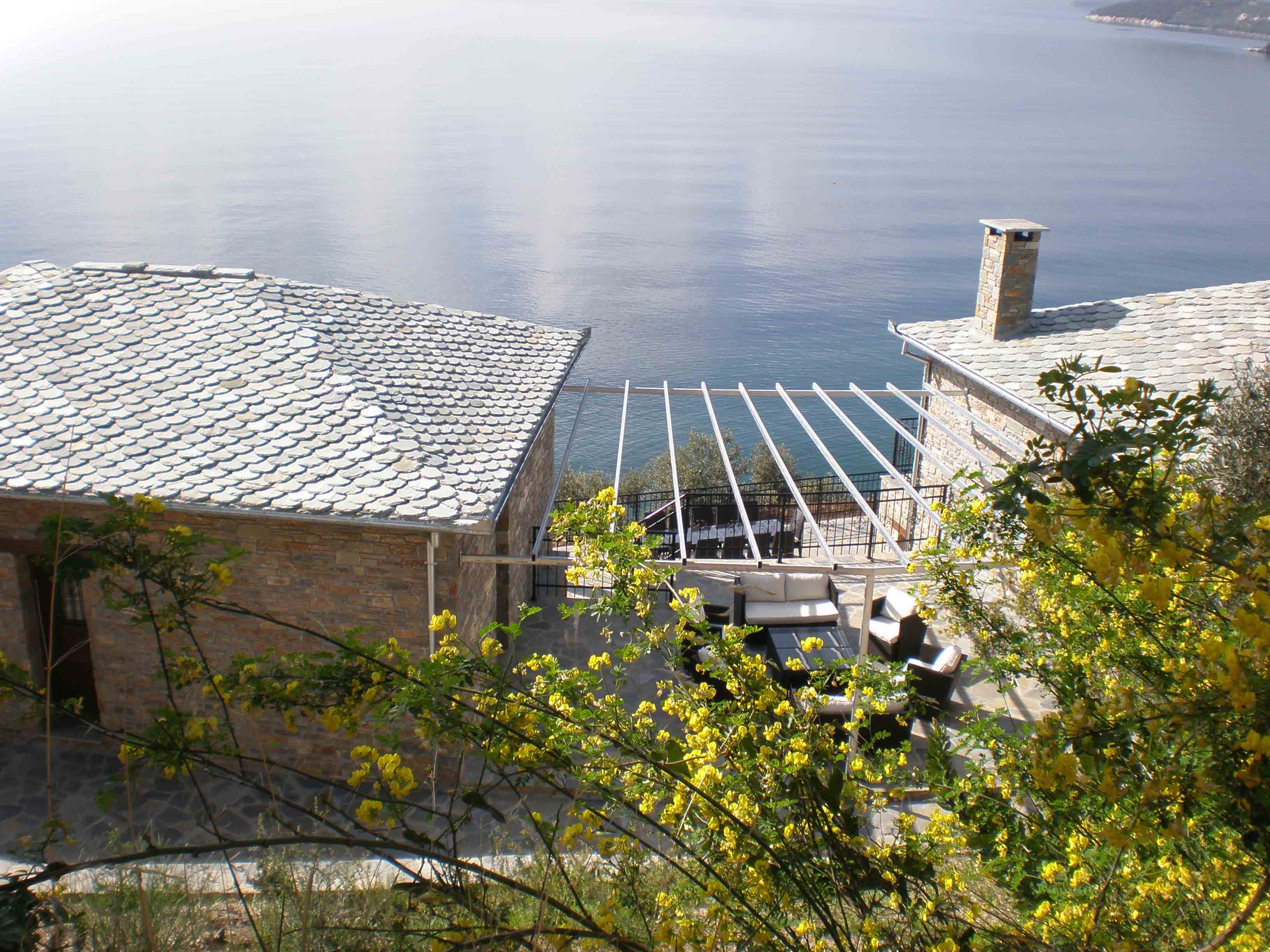 First Floor Terrace of the Main House connecting Wings A and B
Set just below the house is our secluded yoga terrace, with steps down to the rocks and a diving platform to leap into the crystal sea below. From here you can swim to the beach or tavernas, or return to the yoga terrace to catch some more sun and relaxation.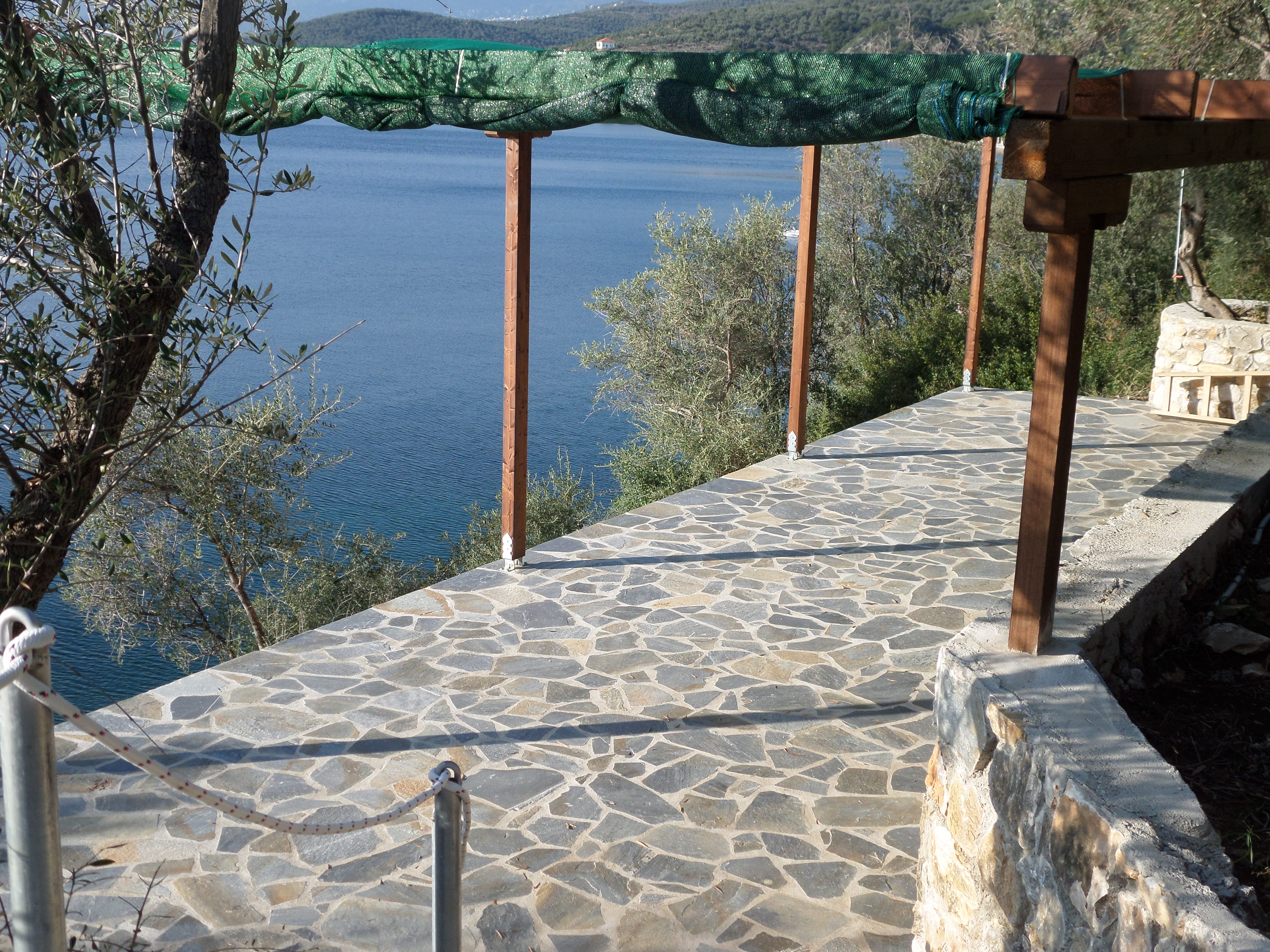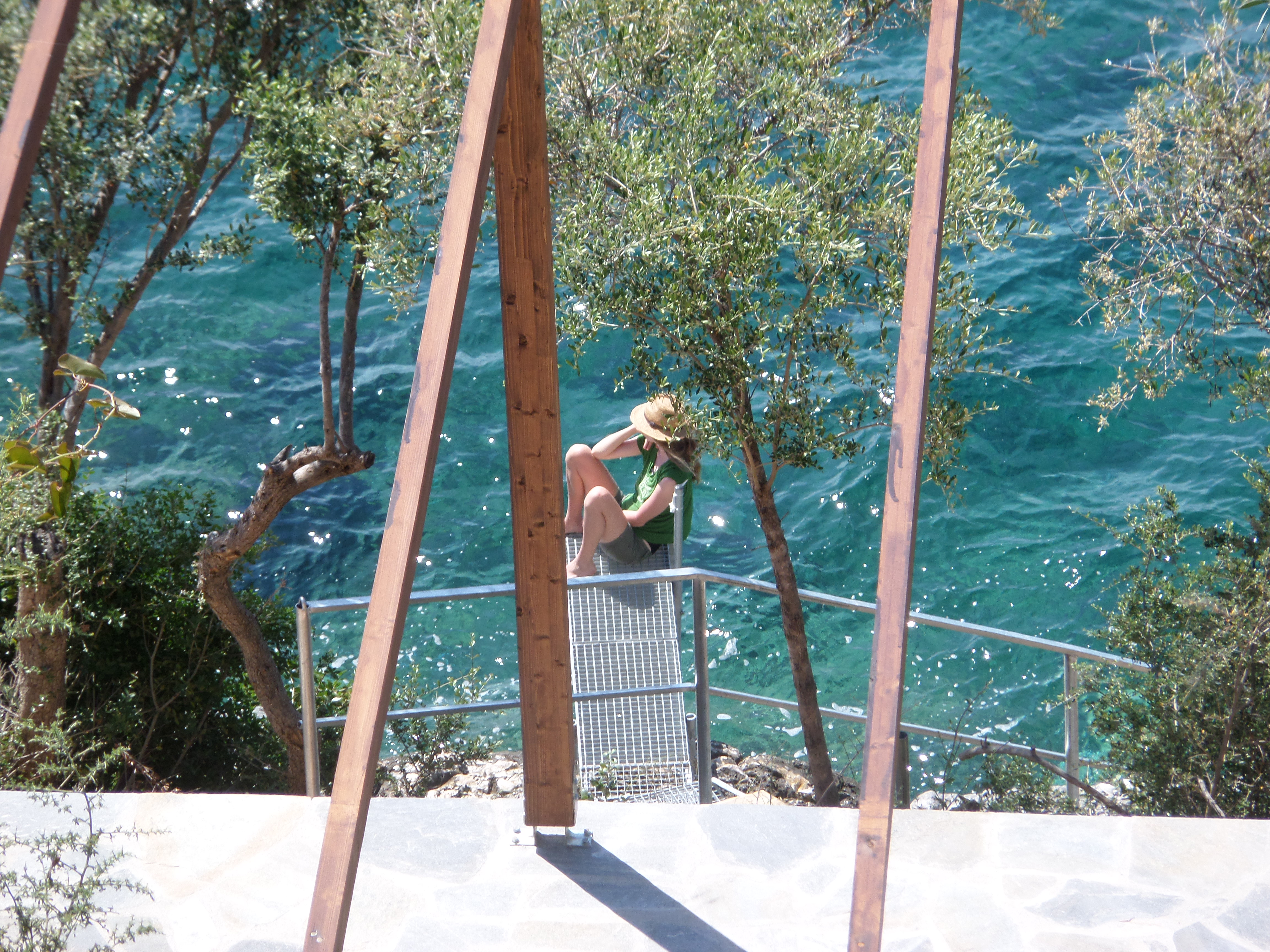 The yoga terrace...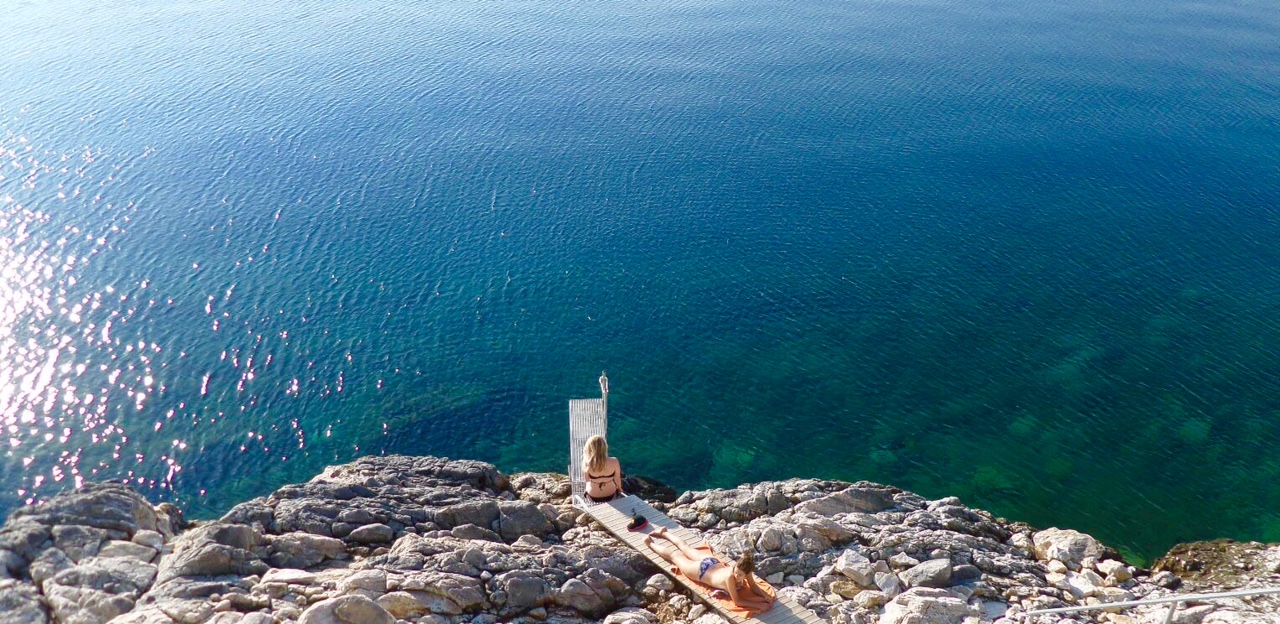 and the rocks below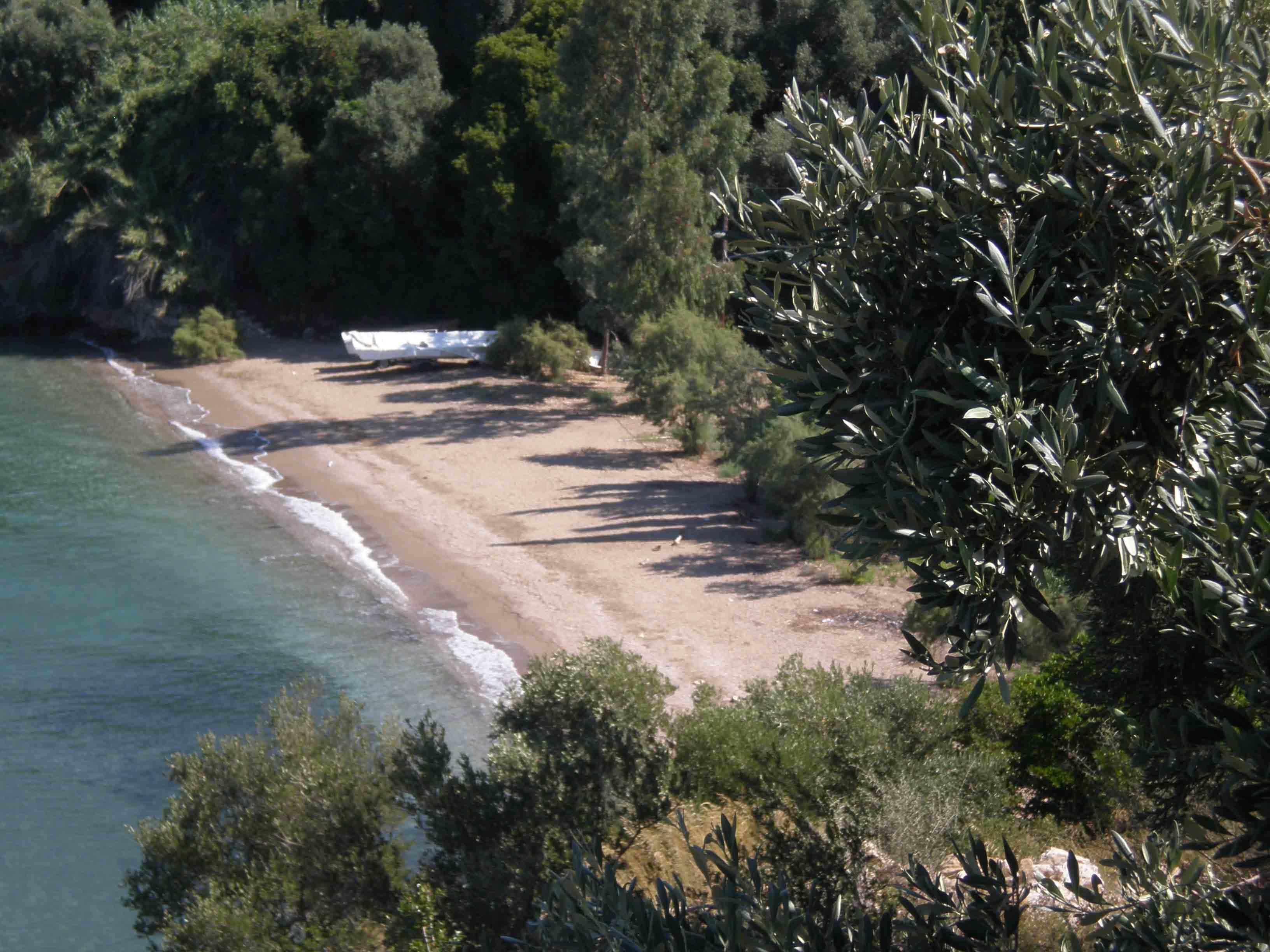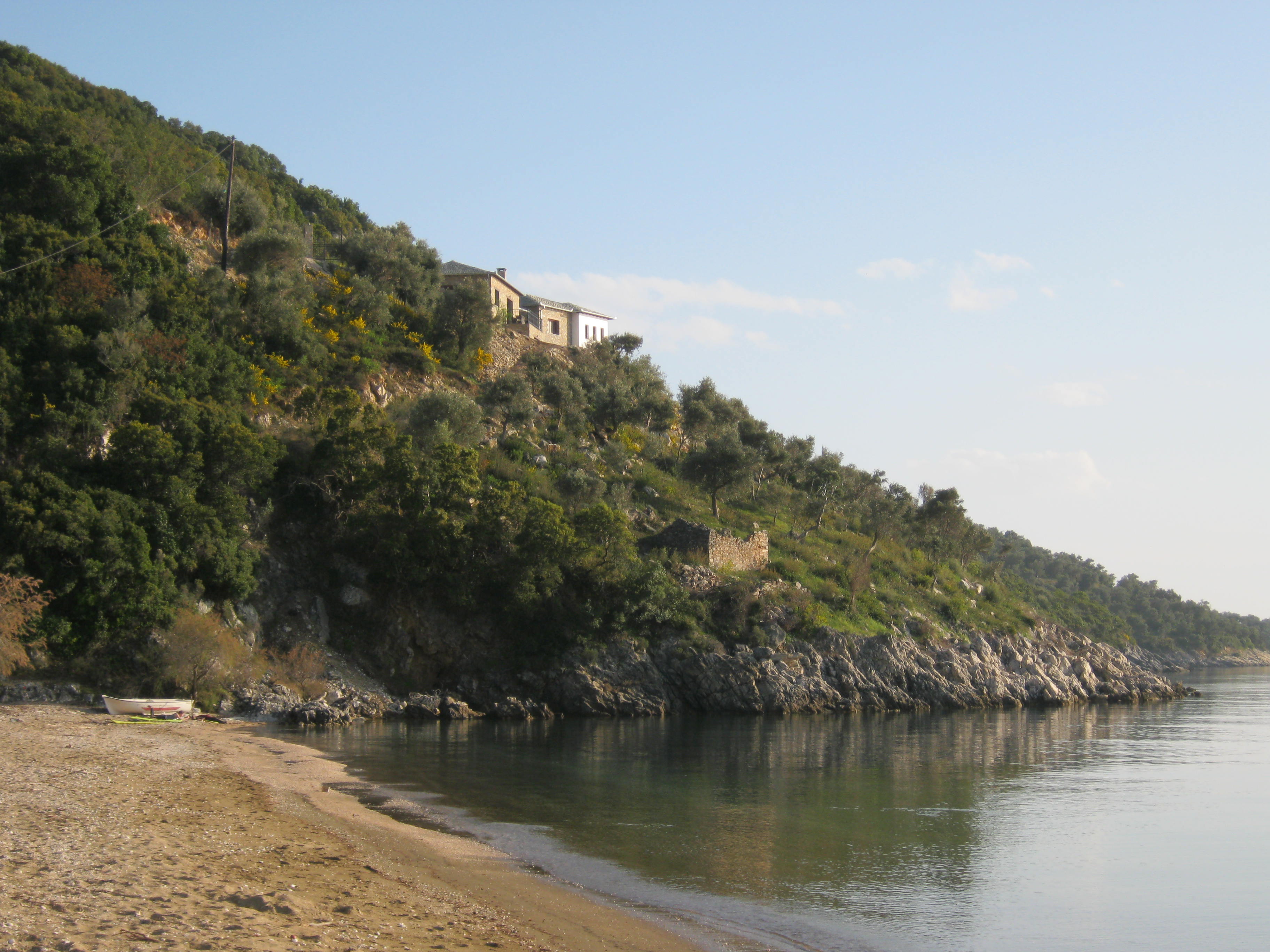 The beach below the house; view of the house from the beach